[fullwidth background_color="" background_image="" background_parallax="none" enable_mobile="no" parallax_speed="0.1″ background_repeat="no-repeat" background_position="left top" video_url="" video_aspect_ratio="16:9″ video_webm="" video_mp4="" video_ogv="" video_preview_image="" overlay_color="" overlay_opacity="0.5″ video_mute="yes" video_loop="yes" fade="no" border_size="0px" border_color="" border_style="solid" padding_top="0″ padding_bottom="0″ padding_left="" padding_right="" hundred_percent="no" equal_height_columns="no" hide_on_mobile="no" menu_anchor="" class="" id=""][one_third last="no" spacing="yes" center_content="no" hide_on_mobile="no" background_color="" background_image="" background_repeat="no-repeat" background_position="left top" border_position="all" border_size="0px" border_color="" border_style="" padding="" margin_top="" margin_bottom="" animation_type="" animation_direction="" animation_speed="0.1″ class="" id=""][fusion_text]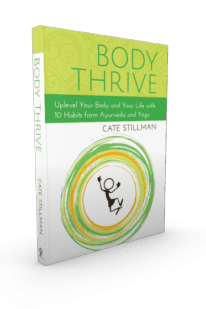 [/fusion_text][/one_third][two_third last="yes" spacing="yes" center_content="no" hide_on_mobile="no" background_color="" background_image="" background_repeat="no-repeat" background_position="left top" border_position="all" border_size="0px" border_color="" border_style="" padding="" margin_top="" margin_bottom="" animation_type="" animation_direction="" animation_speed="0.1″ class="" id=""][fusion_text]
Welcome to the book club.
I want you to get what you want out of this experience and I want to support your next level of thrive.
I created some tools and videos for you.
Buy your Body Thrive book in

print or kindle

.
Send your

Book Club Workbook

to the local printer. This workbook has the worksheets you'll use week-to-week to uplevel your habits.
Print your 

Book Club Guide

. This book club guide has the questions that can help your group and you stay on target for your meetings.
[/fusion_text][/two_third][one_third last="no" spacing="yes" center_content="no" hide_on_mobile="no" background_color="" background_image="" background_repeat="no-repeat" background_position="left top" border_position="all" border_size="0px" border_color="" border_style="" padding="" margin_top="" margin_bottom="" animation_type="" animation_direction="" animation_speed="0.1″ class="" id=""][/one_third][two_third last="yes" spacing="yes" center_content="no" hide_on_mobile="no" background_color="" background_image="" background_repeat="no-repeat" background_position="left top" border_position="all" border_size="0px" border_color="" border_style="" padding="" margin_top="" margin_bottom="" animation_type="" animation_direction="" animation_speed="0.1″ class="" id=""][/two_third][/fullwidth][fullwidth background_color="" background_image="" background_parallax="none" enable_mobile="no" parallax_speed="0.1″ background_repeat="no-repeat" background_position="left top" video_url="" video_aspect_ratio="16:9″ video_webm="" video_mp4="" video_ogv="" video_preview_image="" overlay_color="" overlay_opacity="0.5″ video_mute="yes" video_loop="yes" fade="no" border_size="0px" border_color="" border_style="solid" padding_top="40″ padding_bottom="40″ padding_left="" padding_right="" hundred_percent="no" equal_height_columns="no" hide_on_mobile="no" menu_anchor="" class="body-vid" id=""][/fullwidth][fusion_text]
Body Thrive Videos
---
Body Thrive Book Intro
---
Habit 1: Earlier, Lighter Dinner
---
Habit 2: Early to Bed
---
Habit 3: Start the Day Right
---
Habit 4: Breath Body Practices
---
Habit 5: Eat a Plant-Based Diet
---
Habit 6: Self-Massage
---
Habit 7: Sitting in Silence
---
Habit 8: Healthier Eating Guidelines
---
Habit 9: Come to Your Senses
---
Habit 10: Easeful Living
[/fusion_text]